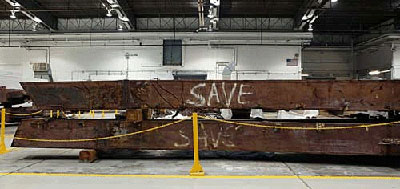 Here we have more steel beams from ground zero with the classic V-cut demolition markings. Yes, we should save these!
H BEAM BENT BY GREAT FORCE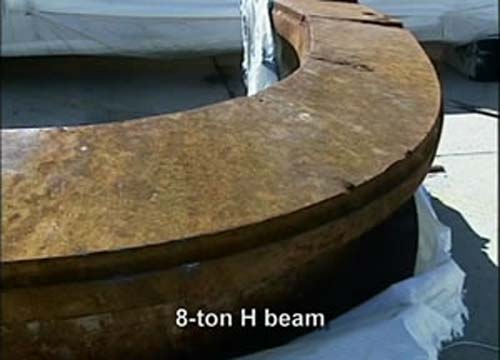 What kind of force could have bent an 8-ton H beam like this? One thing is for certain, it's not from a thin-metal jet airliner striking it. These beams were built to withstand everything that nature could send at them.